When you're growing a small fleet, every detail counts
Without the resources available to larger fleets, you're dealing with more than a full-time job. You can't be everywhere at once, and you can't afford to deal with these challenges:
One accident can derail your business.
Your business depends on your vehicles and drivers. With insurance costs and driver turnover at an all-time high, just one incident can be catastrophic for your growing fleet.
Not enough hours in the day.
When you're dealing with multiple platforms and logins, making quick decisions and optimizations across your fleet is basically impossible.
No context for poor performance.
When costs are rising or performance is falling, you need context fast. But without the right systems and the time to sift through fleet data, that visibility is hard to come by.
Poor customer support
Growing fleets need a partner, not a provider. And most telematics providers treat you like an afterthought, with ship-and-forget installations and even worse customer support.
IntelliShift is trusted by thousands of growing fleets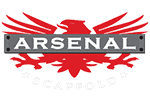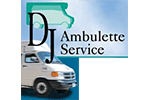 Capabilities
Let us be your fleet manager
Large healthcare provider saves time with IntelliShift's all-in-one platform
"The thing we love about IntelliShift is [that] everything is in one platform, and when we're looking at data, that's key for us. To have different data in all different spots, and to spend the man hours to take that data and cull it together and get the information, would be counterproductive to having this solution."
C.W. Schwalbe, Operations Manager
Explore all IntelliShift products
Fleet Analytics
AI Video & Safety
Telematics
Fleet & Equipment Health