Stop spinning your wheels with paper processes
Paper inspections and the resulting manual workflows are costing your business valuable time and money. They take drivers too long to complete, are inaccurate and unreliable, and are too clunky to drive the right action across your fleet.
Digitization solves these issues — and saves you on financial and operational costs.
CAPABILITIES
Inspect capabilities
Tie inspections directly to maintenance
Failed inspections and the issues they uncover will automatically show up in the maintenance plan for a given vehicle. With the Inspect and Fleet Maintenance modules connected, vehicle service requests are instantly added to the report — no need for a driver or manager to do anything.
Ensure inspections are done right
Inspect has technology that forces drivers out of the vehicle to properly complete an inspection. You can also customize your inspections to require visual proof and validation so that you can be confident in the results every time.
Customizable to any inspection need
Create custom forms and checklists for different asset types, inspection requirements, or drivers. You can also customize the inputs you receive, ensuring data integrity and consistency across every inspection.
Trigger real-time alerts
Set up alerts and notifications to know the moment that action is required. When a vehicle fails an inspection, you'll receive text messages and/or emails that take you right to the inspection report so you can quickly address the issue.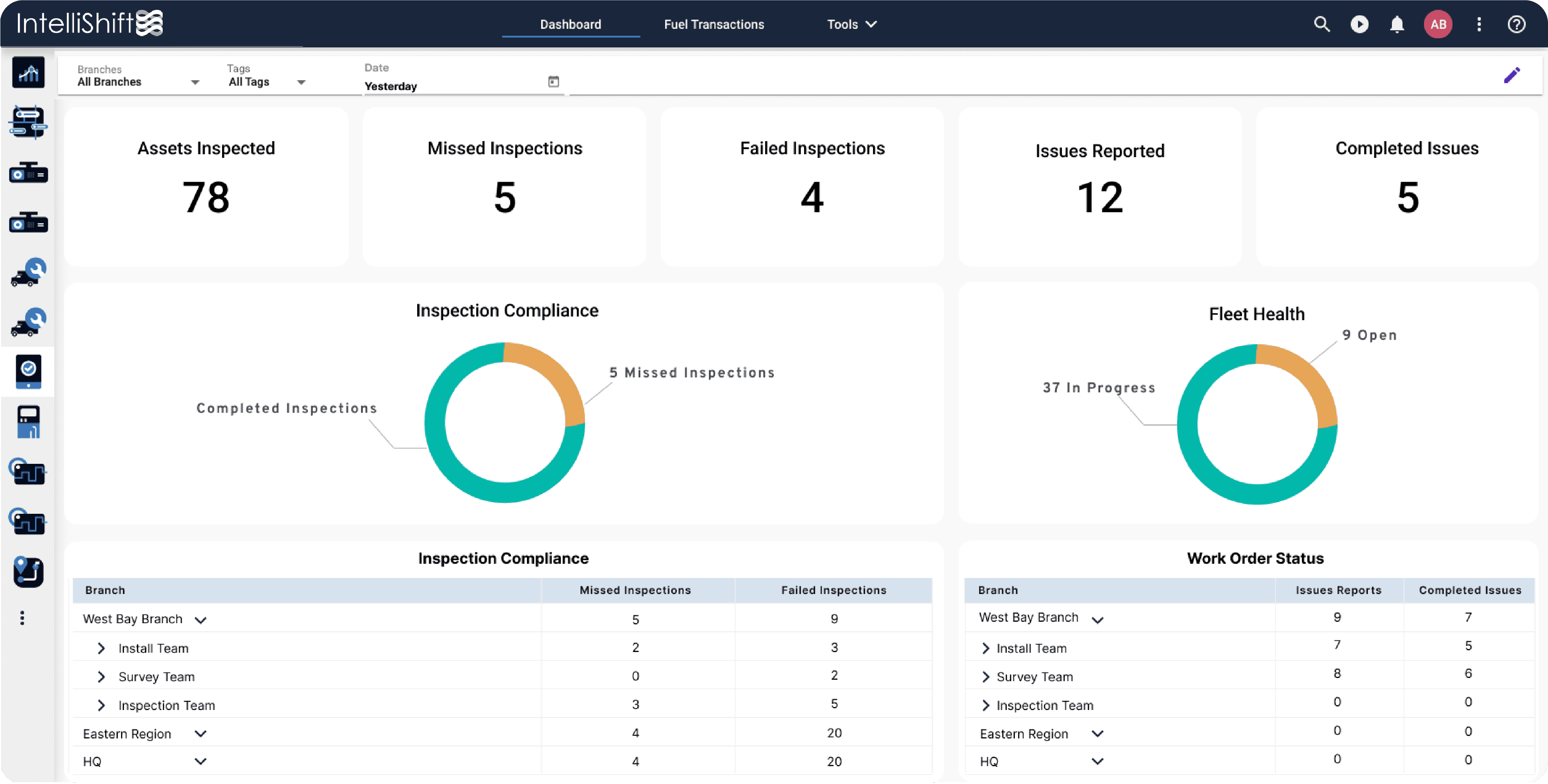 Fleet-wide inspection dashboard
Get the big picture of compliance across your fleet. View completed and failed inspections at a glance; see the number of defects that were found and fixed; and analyze inspection trends for different branches, regions, or drivers. Easily retrieve and share necessary inspection reporting for annual compliance audits.
Book a demo
Guaranteed ROI
Guaranteed ROI
Digital inspections drive better outcomes
Reduce vehicle downtime
Digital inspections are fast and reliable, and they trigger immediate action upon completion. IntelliShift Inspect is tied to our Fleet Maintenance module, so failed inspections and issues are automatically registered.
Speed up inspection processes
Digital inspections are easy and intuitive: In fact, drivers spend an average of 10% less time filling them out than paper forms — which means more time on the road getting work done.
Improve CSA scores
Increased inspection completion, accuracy, and reporting directly lead to improved CSA scores and safer fleets.
Decrease compliance costs
Paper forms cost you more money every year. By ditching paper and utilizing the devices your drivers already have on hand, you'll save money on your inspection forms — even with the upfront cost of digitization.
Calculate your ROI
Testimonial
Customer Story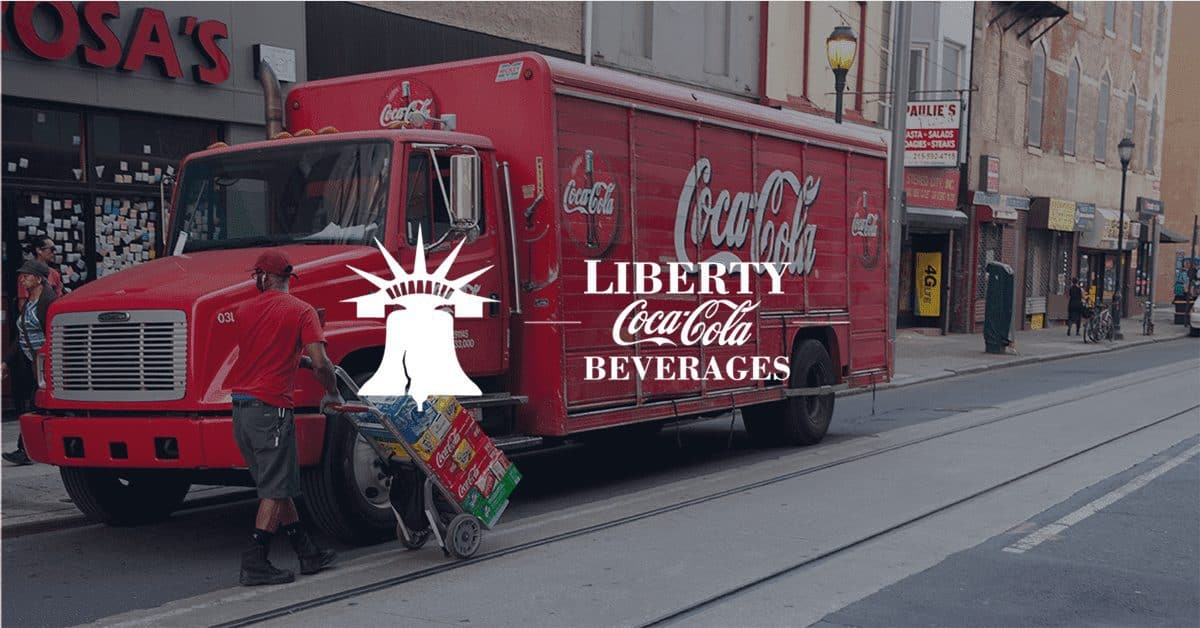 Customer Story
Liberty Coca-Cola saves 2,600 hours per facility
With IntelliShift Inspect, the beverage delivery company streamlined compliance workflows and achieved amazing results.
Read full stury
Free ebook
free ebook
free ebook
Buyer's Checklist: Going from Paper to Digital Inspections
Insist on these 5 things when transitioning from paper processes to digital inspections.
Read Guide
TECHNICAL SPECS
Why digitize fleet inspections?
$

0
The average cost of a paper inspection booklet in 2021.
$

0
Cost per case for DOT violations
0

mins
Time saved per inspection
sources
JJ Keller

 

Federal Motor Carrier Safety Regulations (FMCSRs)

 IntelliShift customer data