Fleet safety management tools that pay dividends
The most impactful way to reap the benefits of safety technology? Implement the organizational and management changes that help drive a culture that puts safety first. 
IntelliShift's comprehensive safety platform and safety blueprints empower employees across your organization to manage safe driving and operating behaviors.
GUARANTEED ROI
Guaranteed ROI
Fleet safety results, guaranteed
Retain drivers by rewarding safety.
Innovative solutions that provide complete data transparency for drivers promote a culture of safety, deeper organizational trust, and higher job satisfaction.
Reduce costs with driver safety scorecards.
Whether it's excessive speeding, harsh braking, idling, or distracted driving, configurable weighted scorecards help you home in on the priority behaviors for your fleet and your bottom line.
Automate and scale safety for fleets of all sizes.
Most organizations simply don't have the manpower to coach every safety event. That's where automation and AI step in to help you get more done with less staff.
Lower risk and insurance premiums.
Safer fleets enjoy lower insurance costs. Many insurance carriers offer discounts to fleets that deploy safety programs together with AI dash cams in their vehicles.
Book a Demo
Testimonial
Capabilities
Drive safety for your entire organization
Safety transparency for drivers and operators
IntelliShift takes the guesswork out of safety scorecards. Through a user-friendly mobile app, drivers can understand every event that impacts their scorecard, and see where they rank among their peers. Rich data is collected through G-force sensors and dual-facing dash cams, and presented in a way that's easy to understand. Empowered by self-awareness, drivers can take corrective actions to eliminate risky behaviors before they impact their performance.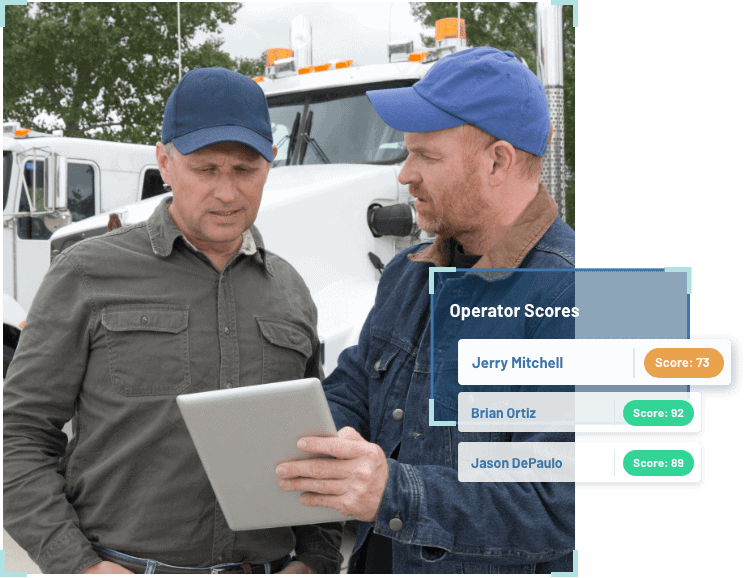 Streamlined coaching workflows
Coaching drivers needs to be as easy as ABC. With a user experience built for mass coaching, safety leaders and supervisors can focus their time on the most concerning safety events, while automating and scaling coaching for frequent but less serious events.
Advanced operator scorecards
We use our deep fleet knowledge and industry benchmarking to customize safety settings to your goals and configure driver scorecards based on factors important to your fleet.
Train your mobile workforce to reduce risk
Seamlessly connect supervisors and safety leaders with drivers to manage, monitor, and coach to ensure the best safety practices are in place. Manage individual driver activity to facilitate effective feedback, customize improvement programs to prevent violations, lower insurance costs, and incentivize safe driving.
Book a Demo
Features
Alerts & Workflows

Event Detection

Scorecards & Reporting
Safety alerts
Configure real-time notifications of safety events, and tailor them to your business needs.

Mass coaching workflows
Empower supervisors and safety leaders to coach large fleets with less work.
Data transparency
Help drivers understand what events impact their score, so that there are no surprises or ambiguity.
Speed data and reporting
Set thresholds for company policies and posted speeding signage.
G-force and acceleration
Capture data and automate reporting on aggressive driving behaviors like harsh braking, hard turning, and rapid acceleration.

Distracted driving detection
Correct risky behaviors like phone use, distracted driving, and driver fatigue.
Mobile scorecards
Drivers can access real-time scorecards in the same app they use for inspections, maintenance, and more.

Weighted driver scorecards
Utilize a flexible scoring system that can be configured to match your business needs.

Safety dashboard
Get a real-time snapshot of safety events by type or status, as well as trends over time.
case study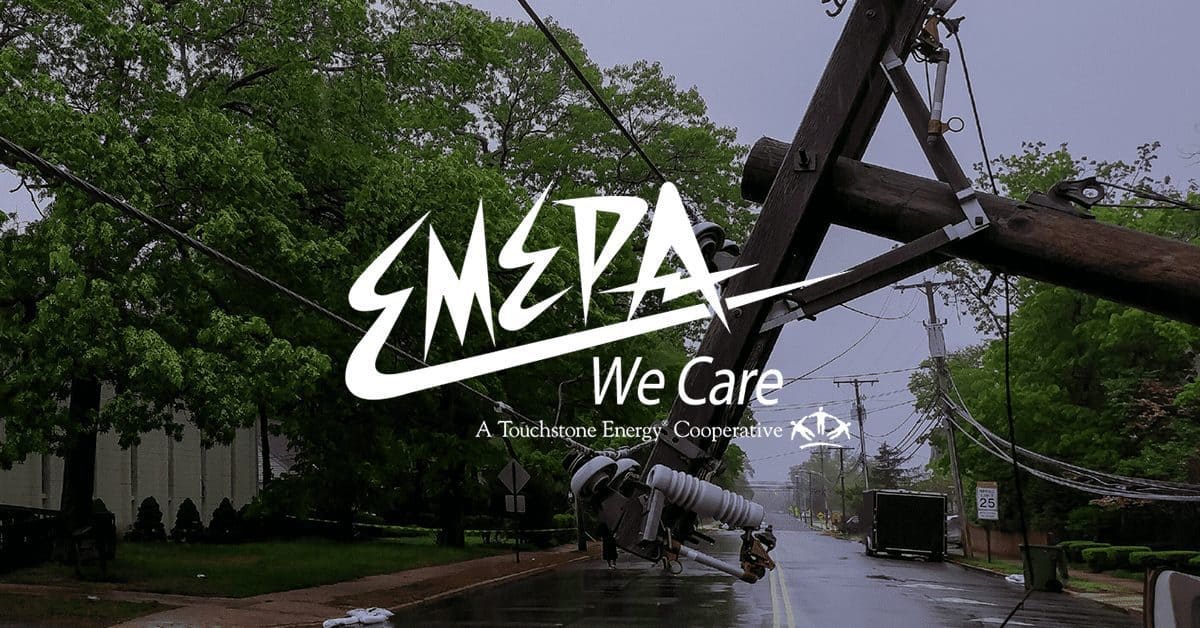 case study
EMEPA achieves dynamic employee safety and increased customer satisfaction
IntelliShift helped utilities provider EMEPA enhance safety and decrease update intervals from 60 to 10 seconds.
Read full story
Safety Results
Fleet Safety Guide
Fleet Safety Guide
Fleet Safety: Everything You Need to Know
Comprehensive fleet safety doesn't have to be complicated. It's about building a step-by-step path to your goals. Get ready to up your safety game with this guide to everything you need to know about fleet safety.
Read Post
More Solutions
sources
Truck Safety Coalition report on Collision Avoidance Systems
A May 2020 pilot study of an IMVS (in-vehicle monitoring system) conducted by the National Surface Transportation Safety Center for Excellence at the Virginia Tech Transportation Institute (NSTSCE, VTTI)