Better fleet outcomes start with the right vehicle data
You don't need more IoT data; you need the ability to do more with your data.
IntelliShift's Vehicle Telematics collects data from more than 50 sensor points and is configured to deliver the insights that are most critical for optimizing your daily operations. You can easily adapt GPS tracking and performance data to get the visibility you desire.
Make the most of your data for a streamlined big-picture view, fewer headaches, and better ROI.
Risk-free telematics
Guaranteed ROI
Introducing risk-free telematics
View and optimize everything.
Bring all your assets together in a single view for full visibility of your operations, whether it's vehicles, OEM, heavy equipment, or yellow iron. Vehicle Telematics offers real-time GPS location, vehicle performance, diagnostic, and utilization data for your entire asset mix.
Avoid installation headaches.
IntelliShift's project management and in-house installation teams are on the job fast to quickly set up Vehicle Telematics — removing onboarding support headaches and moving you toward results sooner than other providers.
Configure to your needs.
Get implementation blueprints tailored to your objectives, fleet mix, industry, and customers. Receive only the vehicle and asset data you need to solve your specific problems each day.
See guaranteed ROI — fast.
Our partnership has only just begun once your assets are outfitted with Vehicle Telematics. We work with you continuously to configure and enhance your telematics, and we don't stop until you're successful.
Book a demo
Testimonial
How it works
Advanced Vehicle Telematics capabilities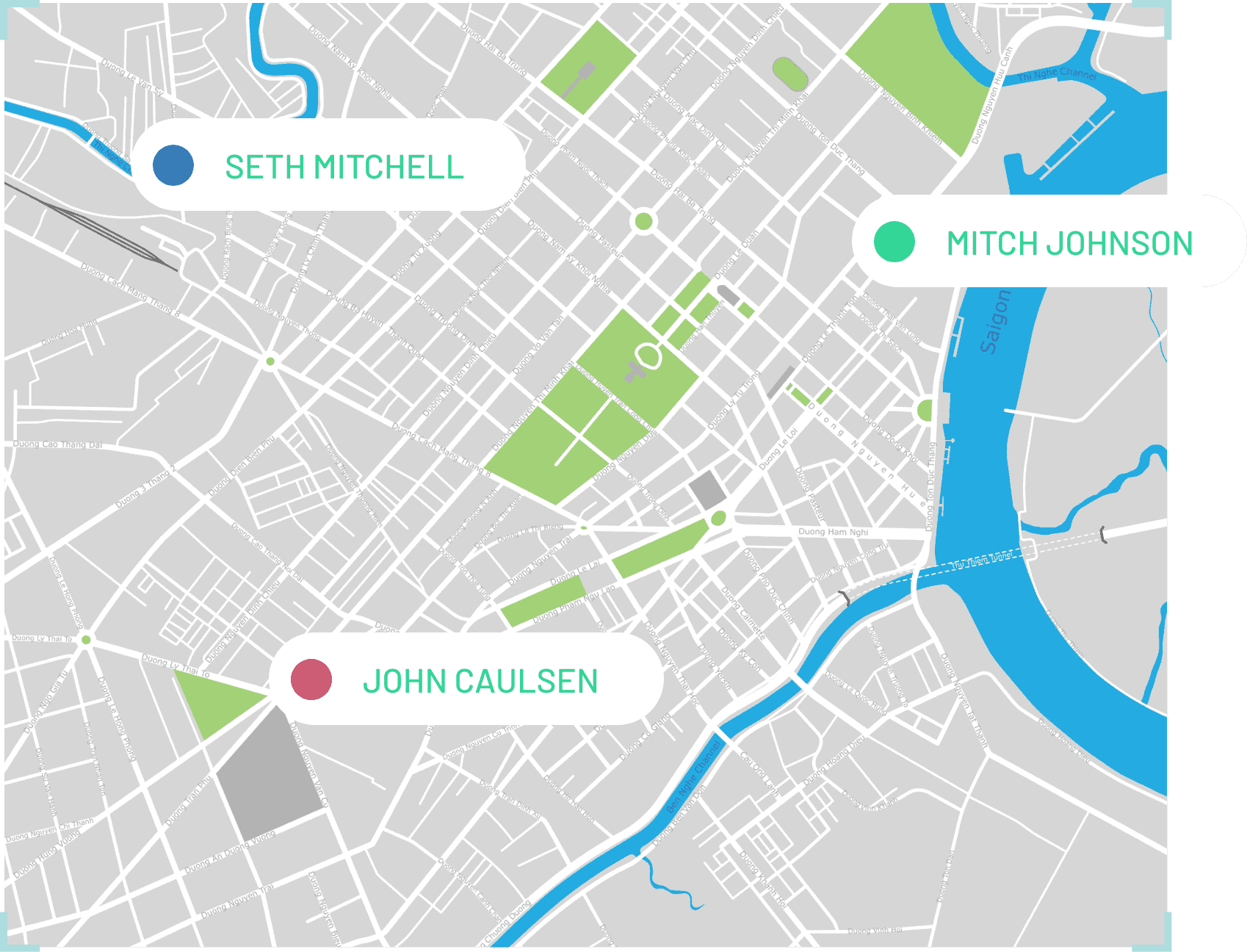 Real-time location
Receive an accurate and reliable read on the location and motion of all the vehicles and assets in your fleet, leading to better visibility, insights, and security.
Fuel utilization
Understand your vehicles' fuel consumption patterns, and match fuel card purchases to real-time vehicle and operator location to stay on top of fraud and your bottom line.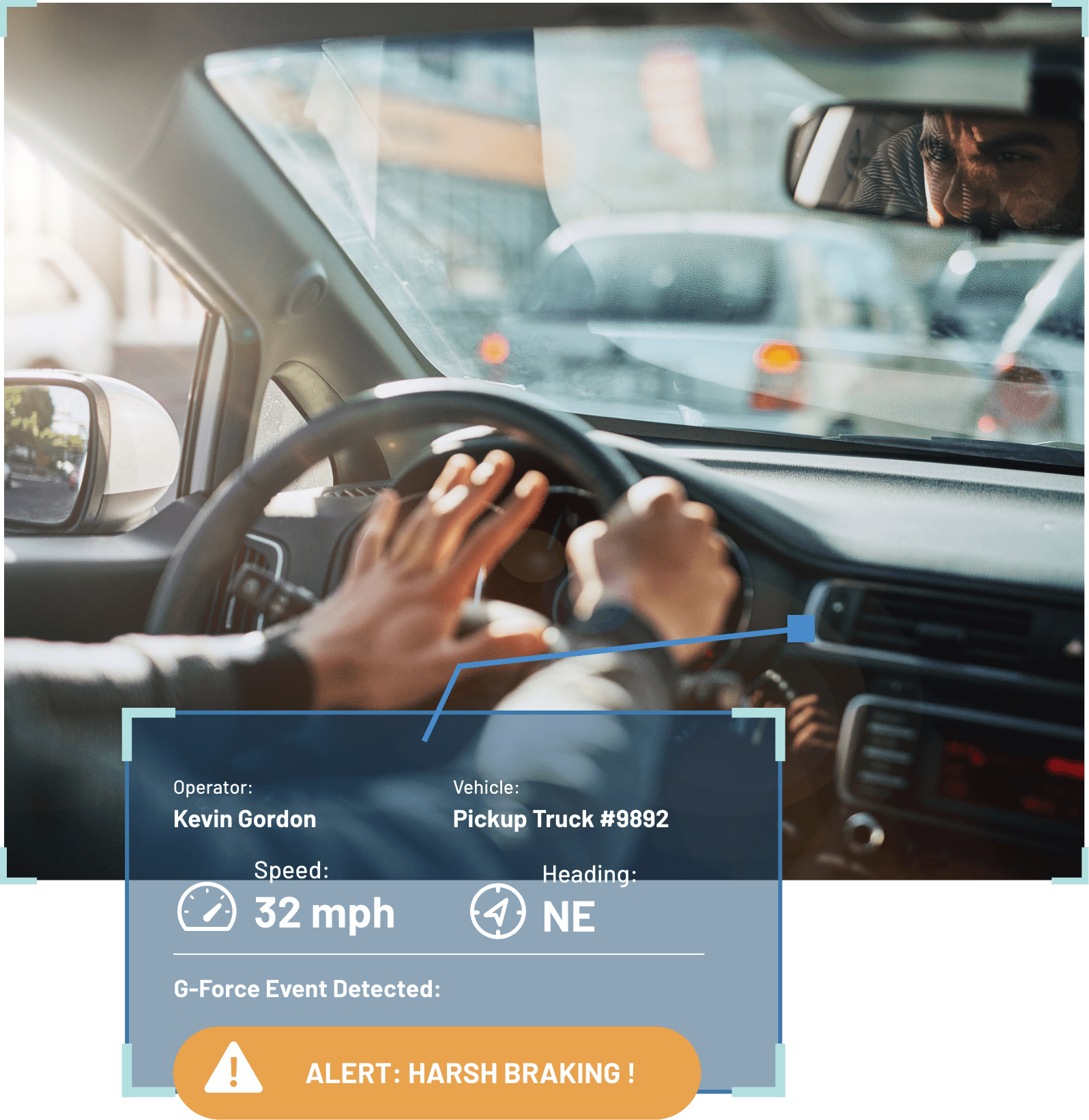 G-force and vehicle performance sensors
Get every detail when your vehicles are on the road, from harsh braking and rapid acceleration to whether a trailer, boom, or plow is engaged. Vehicle Telematics are configured to your asset types and use cases, so you're capturing the data that will help you make quick decisions for your team.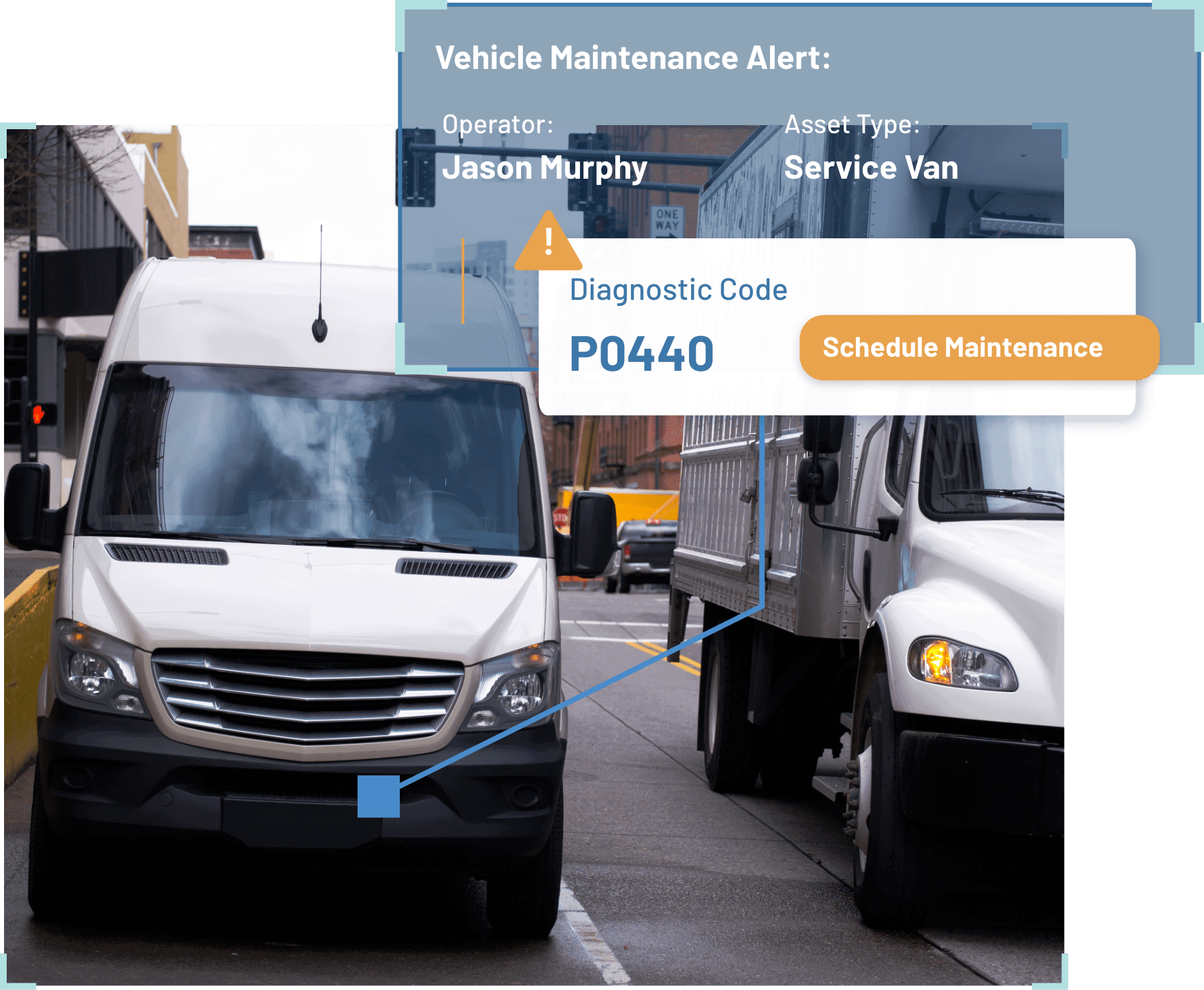 Vehicle diagnostics
Increase the lifespan of your assets with proactive fleet diagnostics. The Vehicle Telematics gateway processes DTC codes in real time, so you don't need to rely on operators or mechanics to spot a problem.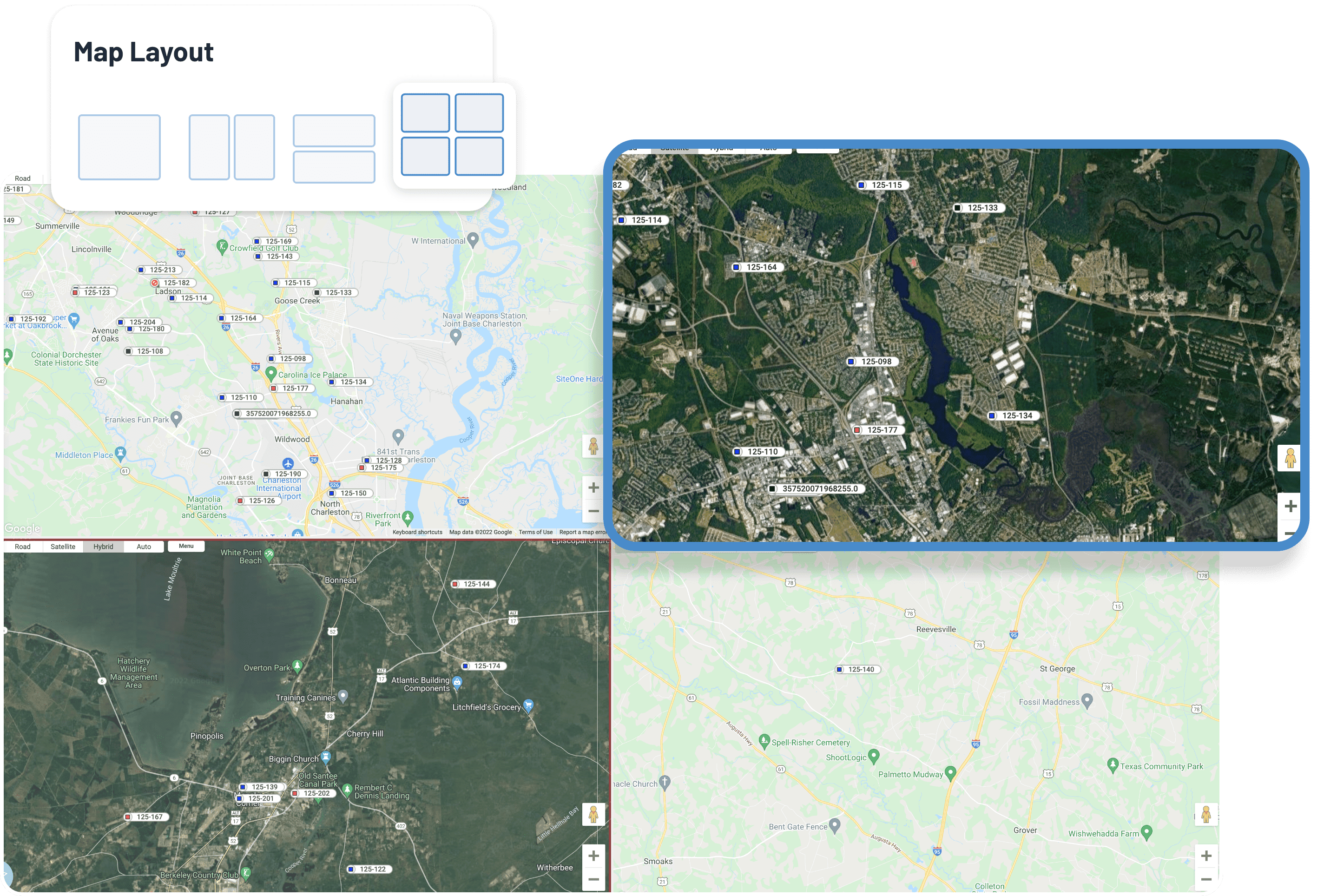 Flexible, multi-view map layouts
Create a configurable view of your fleet that features multiple maps on one screen. Organize depending on how you want to operate your business, or who in your organization is viewing, with views as broad as your global fleet, and as granular as a specific asset. IntelliShift maps are designed to show you the asset details you care about at a glance — you don't even need to click.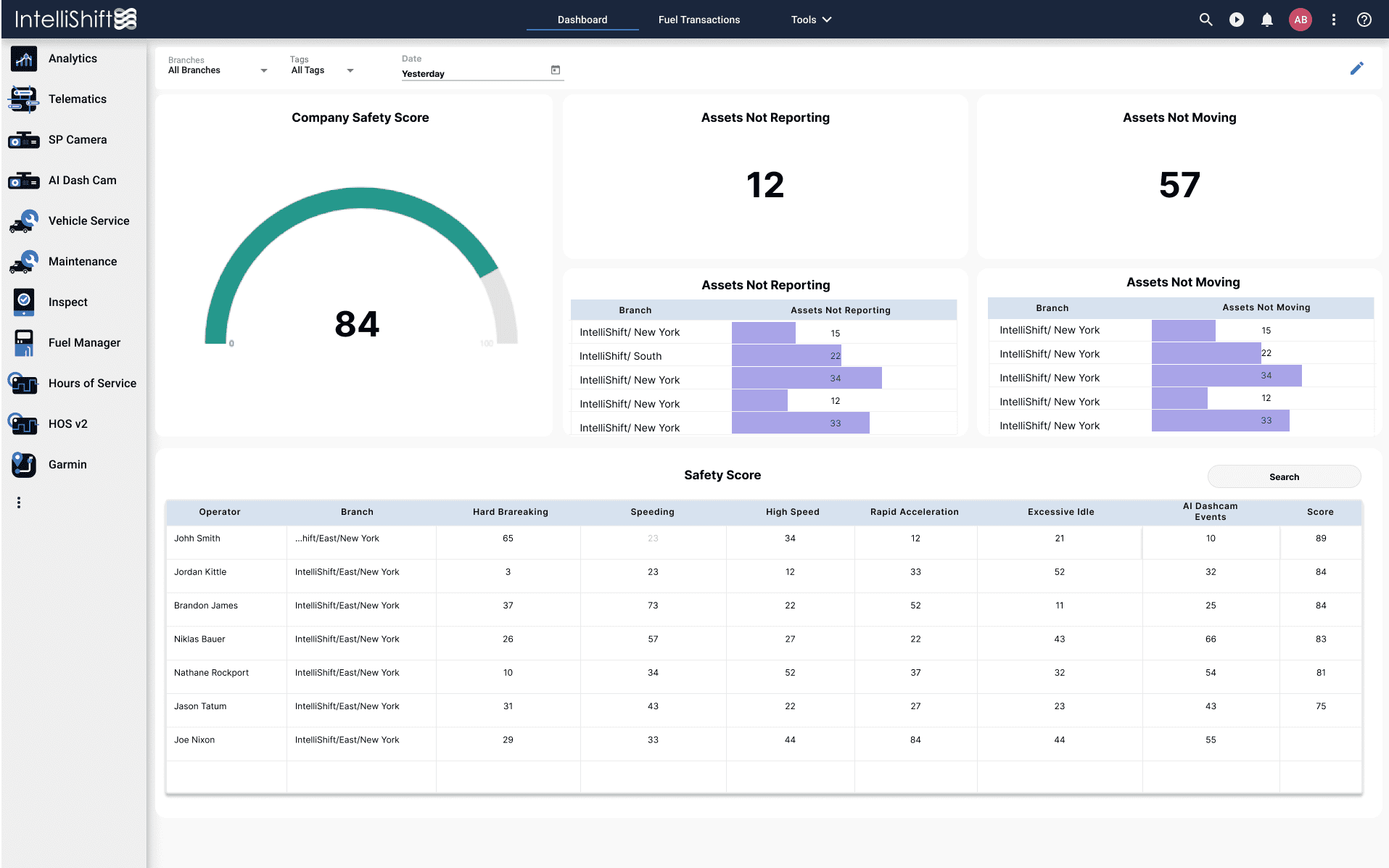 All-in-one fleet management dashboard
Track all your fleet vehicle performance KPIs in a single, simple dashboard. View everything from location, utilization, and fuel to diagnostics and trends — all available out of the box.
case study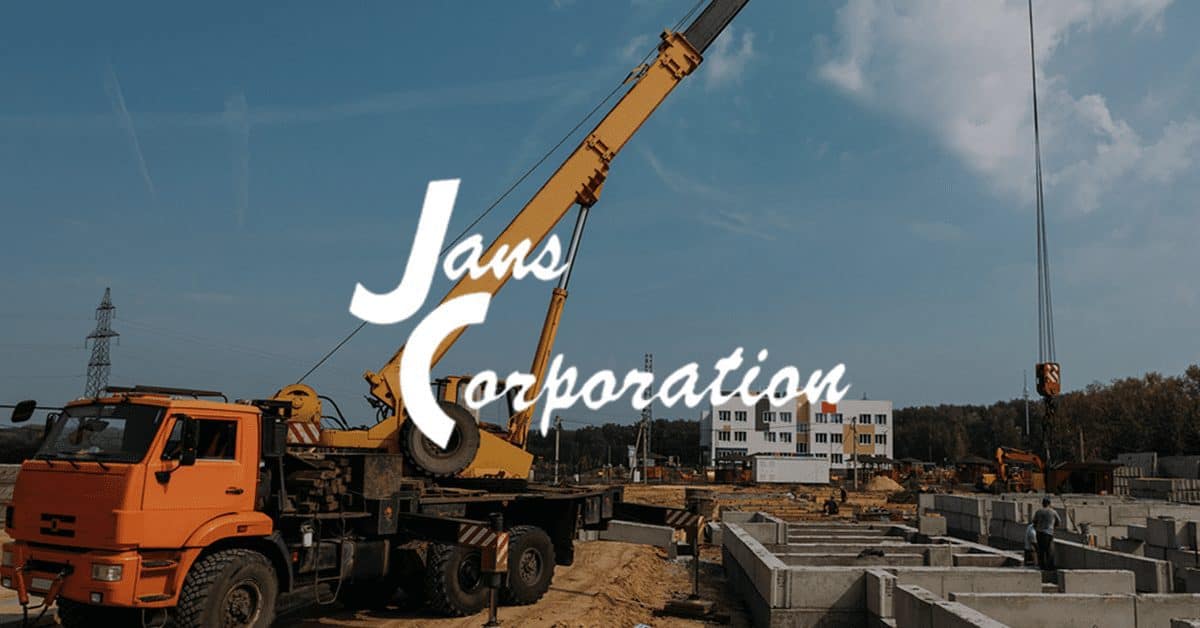 case study
Jans Corporation reduces fuel costs by 50% in the first quarter with Vehicle Telematics
Commercial construction company Jans Corporation partnered with IntelliShift to use Vehicle Telematics to deter theft, enable asset recovery, and reduce fuel costs by 50%.
Read full study
Integrations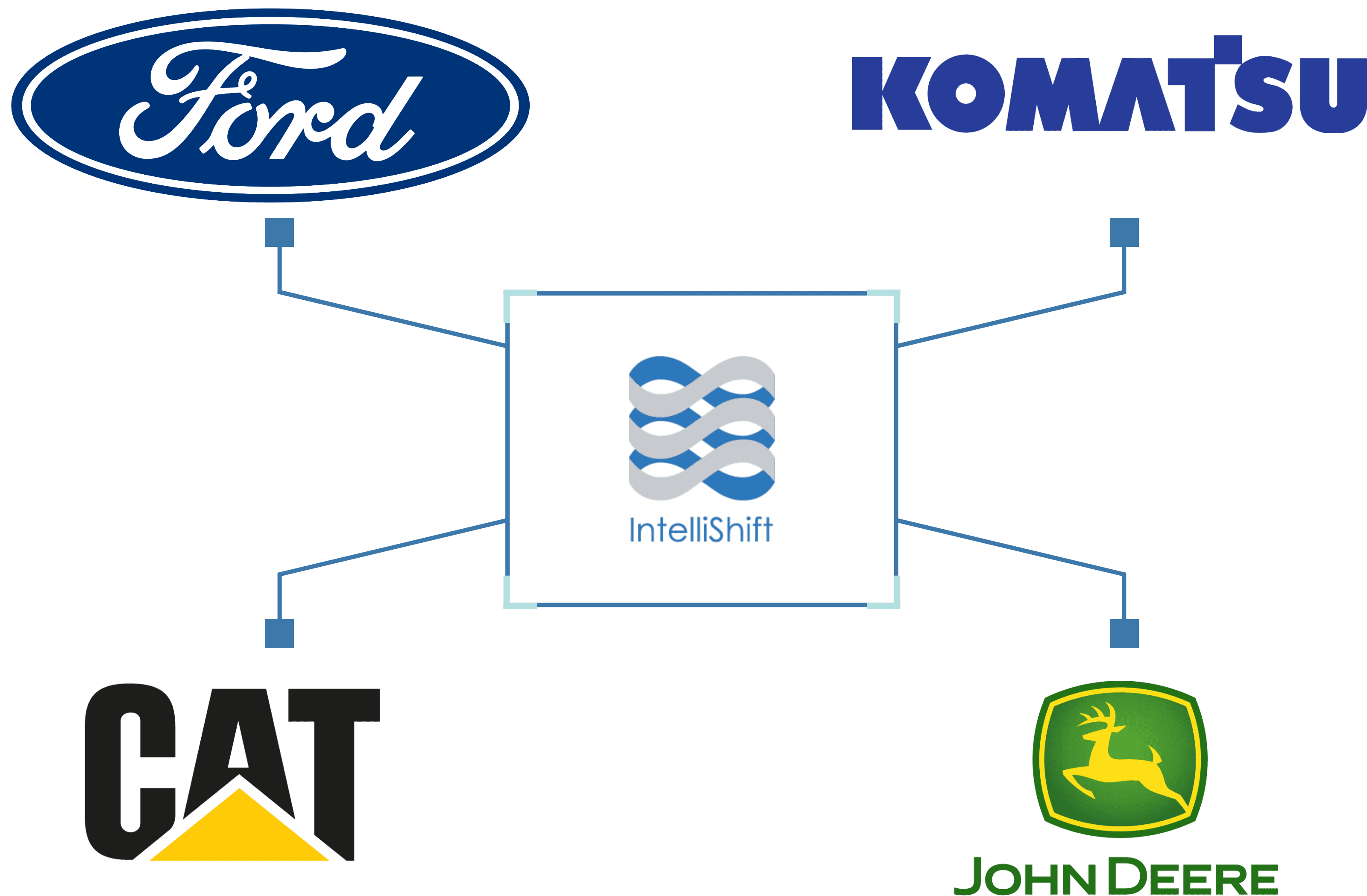 OEM Integrations
Incorporate data from third-party manufacturers with easy, no-hassle integrations.
See all integrations
Why Telematics
Telematics Demo Video
Telematics Demo Video
An Essential component our advanced fleet intelligence
In this video we'll dive into IntelliShift's telematics solution. An essential component our advanced fleet intelligence platform and crafted meticulously for small and large scale operations.
Free eBook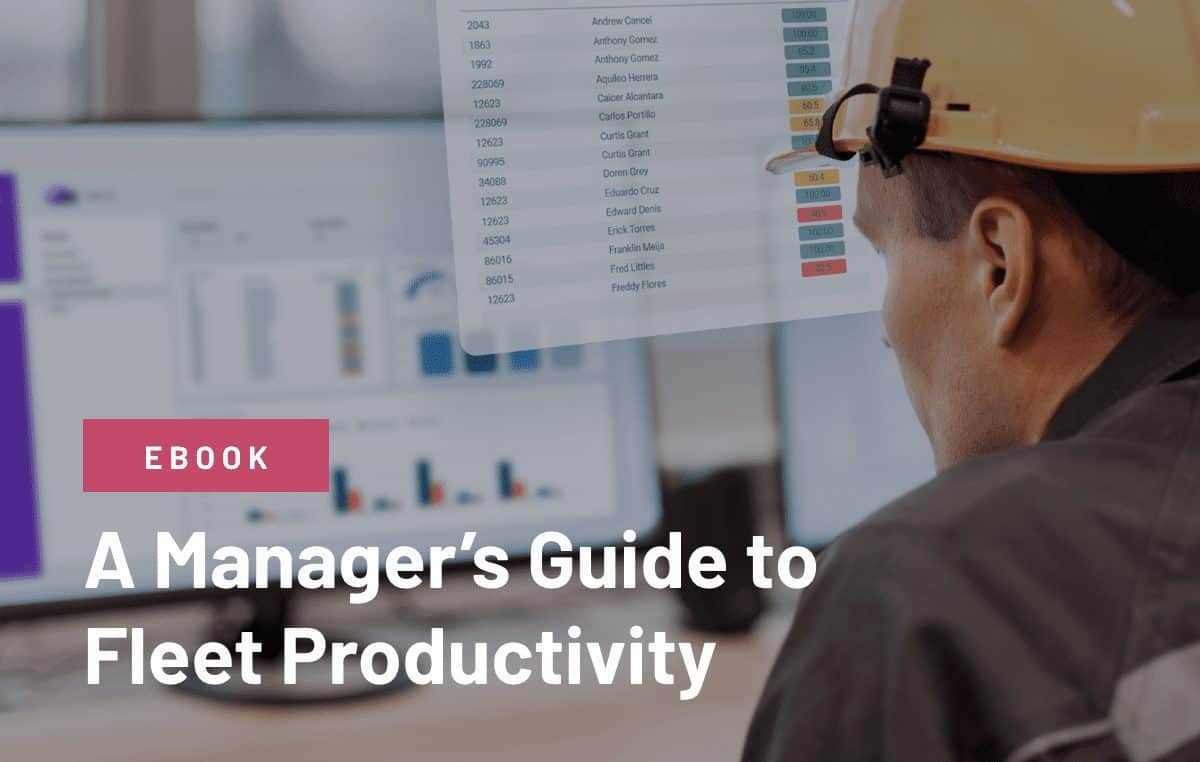 Free eBook
A Manager's Guide to Fleet Productivity
Learn how to prove false insurance claims against your drivers, reduce accident costs, and prevent incidents to begin with.
Download
More Products
A comprehensive safety program