Fleet Sensors
Fleet Sensors
Unlock a complete view of your assets
Augment VehicleTelematics and Asset Tracking data for a more detailed and holistic picture of your fleet and field operations. Add sensor technology to your fleet for visibility into every aspect of your vehicle, asset, and equipment performance. Access real-time and historical sensor data to further drive operational efficiencies.
better outcomes
Guaranteed ROI
How Sensors Drive Value
Optimize asset productivity
Attach sensors to critical equipment and vehicle mechanisms to view data on usage, analyze fuel consumption, and better manage the overall health of your job sites and fleet.
Add security layers
Leverage existing corporate ID badges or key fobs to increase security and to keep track of when, where, and for how long an operator utilized a particular vehicle or asset.
Maintain product integrity
Monitor, control and record temperature during the transport of goods that need refrigeration to reduce the risk of costly load losses due to poor door handling and temperature fluctuations.
Increase asset lifespan
Proactively track heavy equipment usage and identify issues to inform preventive maintenance schedules and vehicle service, reducing downtime and increasing the useful life.
Get a demo
IoT Sensor Hub capabilities
Monitor Power Take-Off (PTO) usage
Monitoring PTO usage helps with job tracking, verification, operator accountability, and accurate billing. Access detailed information on when an operational attachment, accessory, or auxiliary component has been engaged or disengaged — everything from seat belts, plows, and booms to pumps, sweepers, and sirens. Identify underutilized and over-extended assets to improve your fleet's overall efficiency.
Maintain precise temperature control
Easily monitor and control the ambient temperature of up to four different zones with highly sensitive add-on temperature control sensors for refrigerator (reefer) or other compartment management. Add sensors to monitor hinged or roll-up doors, and tap into additional sensor data to understand why temperature may be fluctuating.
Add secure access to field assets
Gain full visibility into operator access and asset usage, as well as facilitate accurate time-of-use reporting. IntelliShift offers the option to install our standard ID sensor module or work with existing RFID media, like badges and key fobs. With the latter, a secure single-ID access and authentication solution can be used from offices and other buildings down to every asset in the field.
Leverage an AI-based safety solution
AI Dash Cams use cutting-edge sensor technology to monitor the road, cab, and drivers for risky behaviors and situations. G-force and seatbelt sensors monitor for added context around whether a vehicle is being driven safely. Real-time alerts inform you when a vehicle is at risk, so you can avoid costly accidents.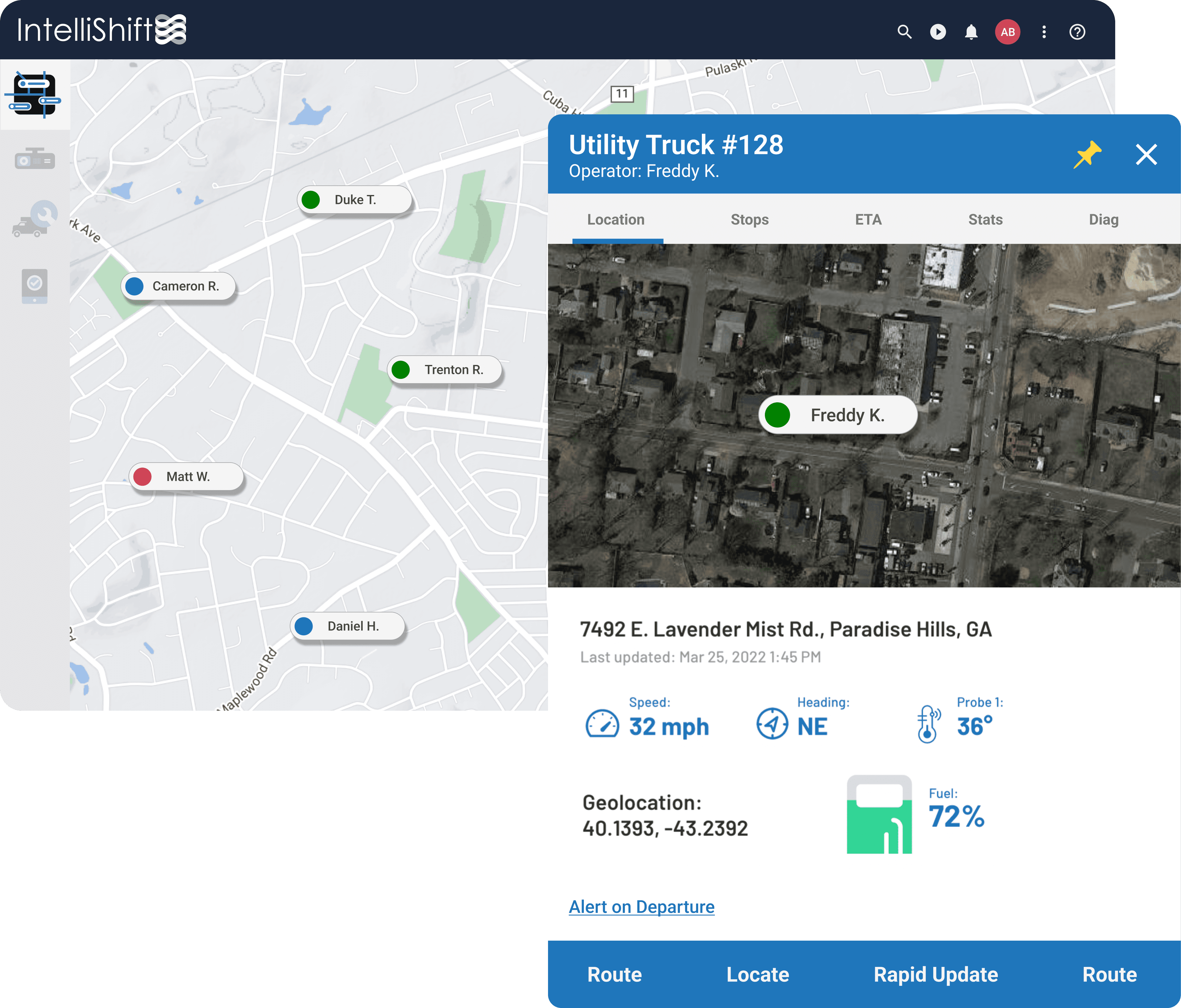 Access all IoT sensor data in one place
Sensor data flows through the IntelliShift IoT hub in each vehicle or asset to a single secure cloud platform. Access vehicle telematics, asset tracking, and sensor information from the all-in-one fleet dashboard customized to your KPIs. View performance at-a-glance, dive into details, and tap predictive analytics to further drive operational efficiencies.
get a demo
Technical Specs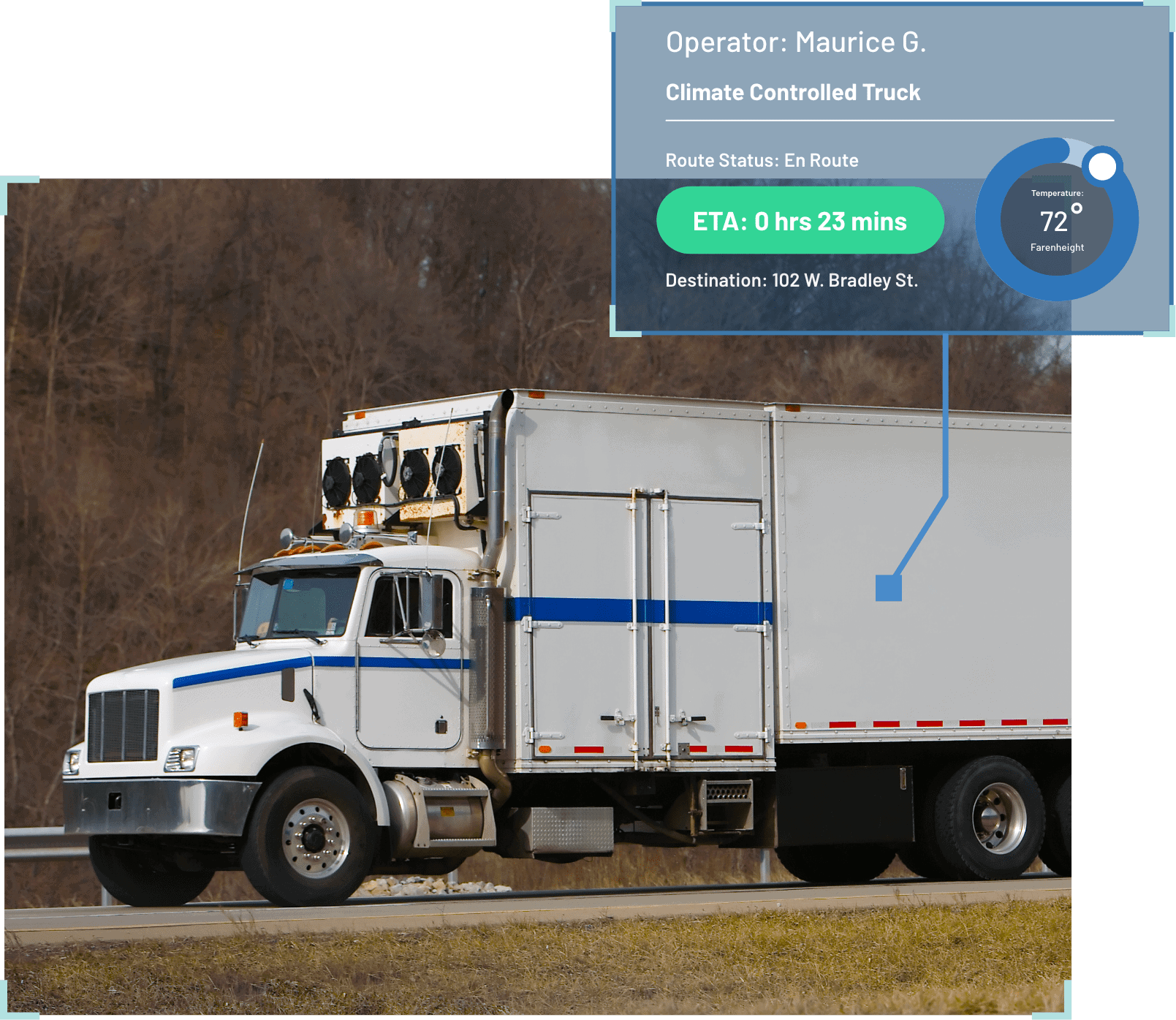 Sensor monitoring features
Safety & Security

Accessory & PTO

Cargo sensors
Driver ID badge reader
Use corporate issued credentials out in the field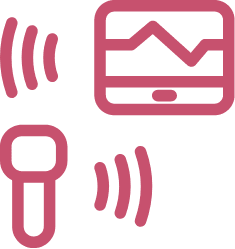 One-wire driver ID reader
Add secure access and control to any asset
Seat belt monitoring
Confirm drivers are following basic safety protocols while operating vehicles
AI safety sensors
Monitor road and driver for risk defined events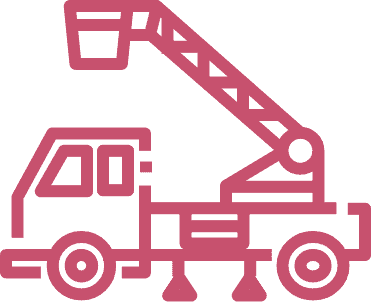 Boom sensors
Monitor when, where and for how long truck booms are engaged
Plow sensors
Monitor when, where and for how long truck plows are engaged
Tow truck engaged
Monitor when, where and for how long a tow truck winch is engaged
PTO engagement
Monitor any PTO to optimize utilization and better manage costs
Lights/sirens
Make sure sirens are engaged when needed and appropriate
Door monitoring
Ensure cargo is secure and temperature control is not impacted
Temperature control
Precisely monitor temperature to maintain sensitive cargo integrity
Reefer monitoring
Add temperature control to monitor reefers or any other compartment
Featured Resource
FEATURED RESOURCE
FEATURED RESOURCE
The Keys to Driving Organizational Data-Driven Fleet Ops
Learn how to leverage all the different sources of data you receive each minute, and turn it into action.
Read Post
More Products
More fleet efficiency solutions