Answer the big questions confidently
Our powerful fleet intelligence platform provides a complete picture of your operations derived from your combined data, including telematics, AI Dash Cams, fuel, safety, vehicle service, inspections, hours of service, and more.
Where are we leaking payroll dollars?
How is our safety program impacting cost savings?
How is operator behavior affecting total cost of ownership?
Fleet Analytics Solutions
Destroy data silos and speed up decision-making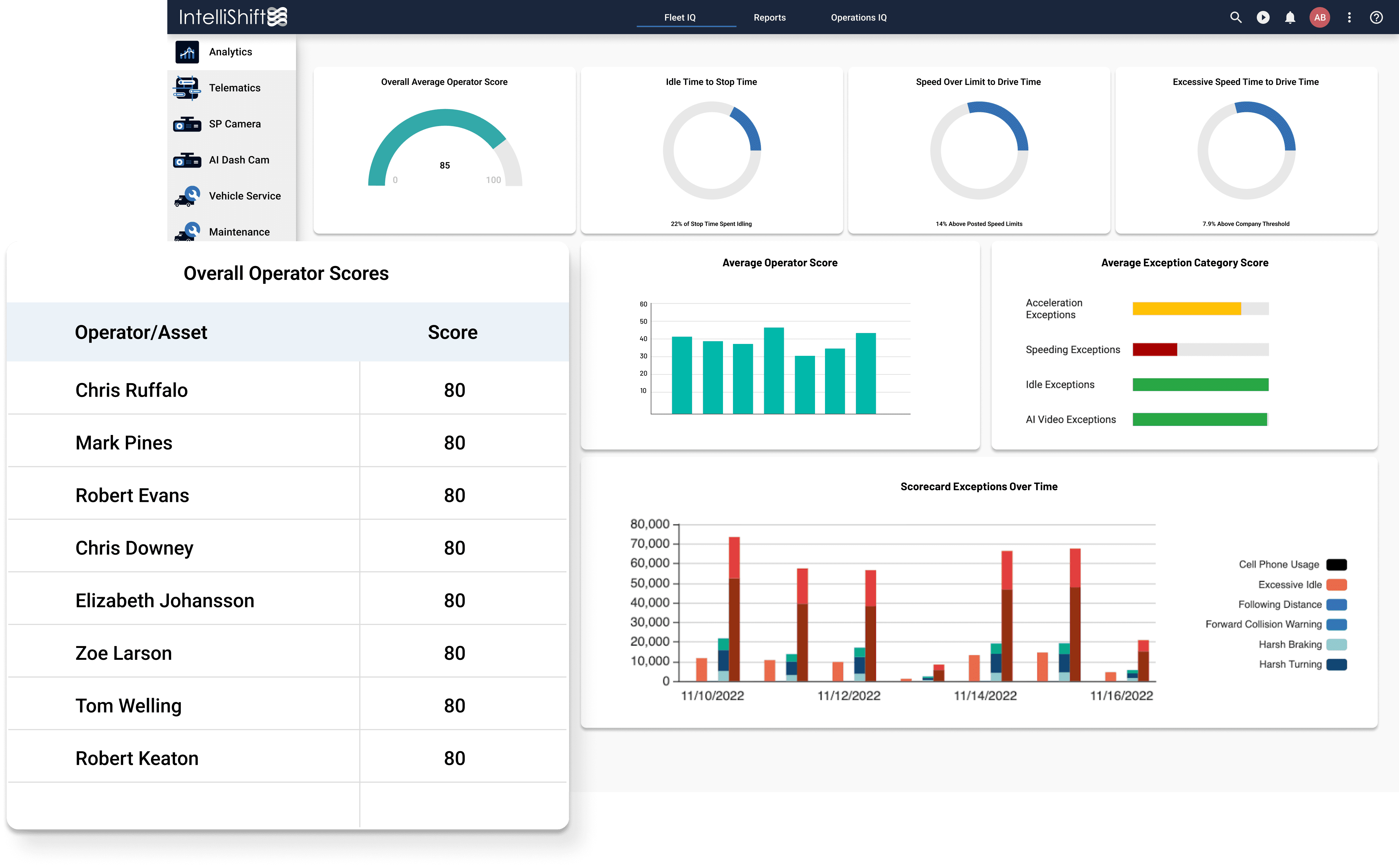 Fleet IQ & Operations IQ

Fuel Management

Connect API
Improve fleet safety and efficiency with the data you own
Transform data into action.
Trend analysis helps you uncover inefficiencies and get more out of your fleet.
Spot outliers.
Quickly identify and react to unusual situations that need your attention and action.
Know your baseline.
Understand where you are today so that you can measure continuous improvement over time.
Tailor reporting.
Meet the needs of different stakeholders with flexible reports that provide the right information at the right level of detail.
Boost your fleet's IQ with these fleet intelligence resources